Top Reasons To Hire A Motorhome
Posted by:
Admin
Tags:
Posted date:
14-11-2022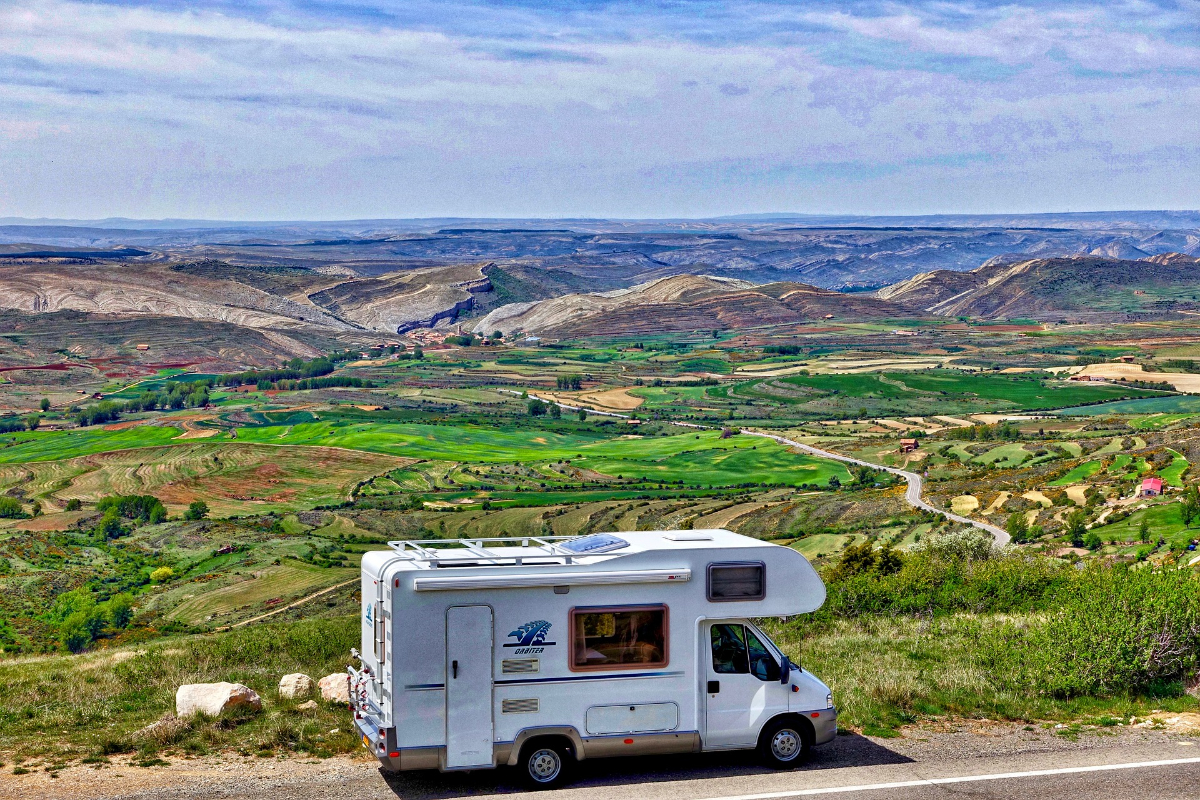 What are the top reasons to hire a motorhome? We look at the many benefits of hiring a motorhome for our UK holiday.
Reasons to Hire A Motorhome
As our lives become increasingly stressful and, at times, manic, it is not surprising that people are increasingly trying to find ways of breaking away from the day-to-day for a little peace. Reconnecting with the great outdoors is one of the most effective ways to do this.
Wherever you go in the UK, there will be an adventure to embark on in the fantastic scenery of our countryside. One of the best ways to access these adventures is with a holiday motorhome. These versatile vehicles allow you to head out in any direction and find your own little piece of wilderness to lose yourself in.
Of course, while you're busy losing yourself in the beauty of the outdoors, your motorhome provides all the modern amenities and comforts you'll need to remain comfortable while adventuring. You can also hire different models and types of motorhomes, making them the perfect bespoke method of heading out on a motorhome holiday.
From an intimate 2-berth caravan for adventurous couples or friends to 6-berth family motorhomes so everyone can sleep and enjoy time away in the great outdoors. Given this breadth of choice, you are guaranteed to find a motorhome to suit your budget.
Here are some of the most attractive reasons to consider a motorhome hire holiday for your next adventure: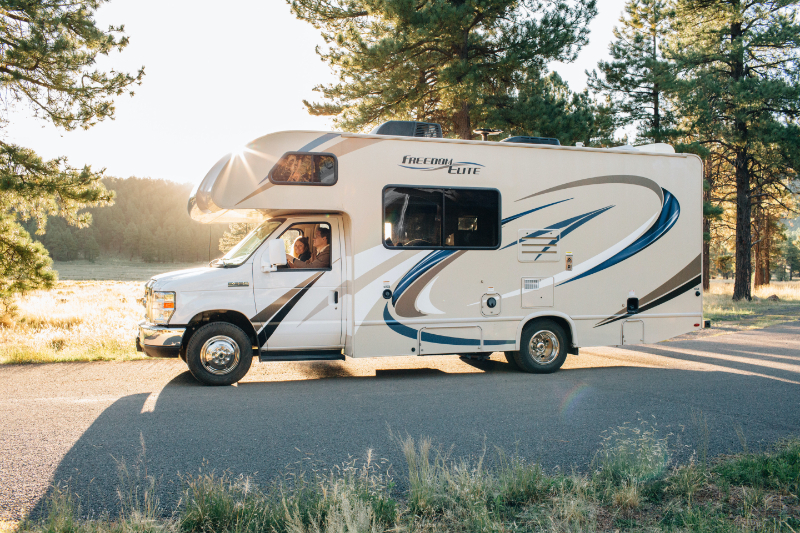 Highly Affordable
Everyone who's tried to budget for a holiday before will know how quickly expenses can add up. From accommodation, food, plane tickets, travel insurance, extra luggage costs and any other expense you can think of, traditional holidays can be very expensive.
Comparatively, hiring a motorhome combines all of these holiday necessities in one neat package, proving to be the most economical way to make a holiday. Your accommodation and travel are covered by the motorhome itself, with many models of motorhome or campervan hire having onboard kitchens for all your food needs.
Not to mention you'll have plenty of room for all your luggage. Motorhomes really are the best way to make your holiday budget stretch while giving yourself the freedom to take your adventure wherever you like with unlimited mileage.

The Road Less Travelled
Of course, we understand how comforting it can be to book the same rooms in the same hotels in the same places year after year. The staff get to know you and your favourite accommodation starts to feel like your home away from home.
But there's no underestimating the excitement and life-affirming joy the odd wild adventure can reveal. Again, the best way to head out into the unknown while bringing all the comforts and amenities you'll need on your journey is to hire a motorhome.
Given that you'll be out in the unknown, coming across the unexpected, and not knowing what might be around the next corner, having everything you need in one location keeps everything within your control while adventuring.
Additionally, while you may have lived in the UK your entire life, we're willing to bet there are places and sites you are yet to visit. Heard of the North Coast 500 road trip that takes you through some of the most stunning scenery of the Scottish Highlands? What about the Lake District or the Brecon Beacons?
All of these gorgeous locations at our fingertips, and all it takes is hiring a motorhome to unlock them. Who can say no to that?
There's Nothing Else Like It
There's no way to know what spending a holiday in a motorhome is like unless you try it. People of all ages can enjoy the sense of adventure you feel rolling through the countryside with all your belongings in one vehicle, heading to no one knows where.
The benefits are immeasurable, from the relaxation of doing whatever you like combined with the immediate connection to the great outdoors. Whether you like to meticulously plan every part of your motorhome holiday or go where the wind blows, hiring motorhomes provides a way to make your holiday whichever way you want.
Whether you want to follow your sense of adventure or learn from the locals or fellow travellers which beauty spots to head for, your motorhome lets you do it all. With coffee facilities and showers onboard, you'll be bringing all the comforts of home with you wherever you go.

If these aren't enough to convince you, here are some more quick-fire reasons why you should consider motorhome hire for your next holiday.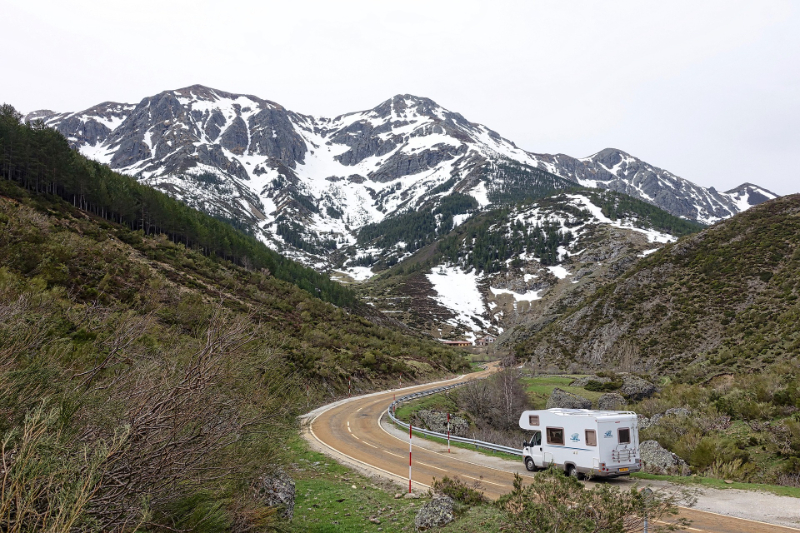 With the flexibility of a motorhome, you can visit any site you want, whenever you want. You have total freedom with your home on wheels to go anywhere for any length of time.
When you hire a campervan or motorhome, you give yourself the perfect opportunity to improvise your motorhome trip itinerary.
There's no need to leave your beloved pets at home when you hire a caravan or motorhome for your holiday.
Save on pet-sitters or kennel costs by bringing entire families along to play games and explore with.
With your bed, bathroom facilities, kitchen, transport and storage all in one place, motorhomes provide everything you need for a fantastic holiday.
There's no need to find and research local restaurants or seek out a bathroom when you've already got it all in your motorhome.
If there are places you've always wanted to visit here in the UK or around the world, hiring a motorhome gives you the perfect opportunity to head out and cross them off your list.
From extensive road trips like the Wild Atlantic Way in Ireland to famous beauty spots, you can visit them all with ease in your hired motorhome.
Once you've loaded up your motorhome with everything you need for your trip, that's it; you can head out on the open road and enjoy.
Compared to packing, unpacking, packing and unpacking again on a more traditional holiday, motorhomes make things far easier.
You can make any one-way trips you need when hiring from a dedicated motorhome service with depots or campsites throughout the country.
This makes travelling in locations you're unfamiliar with far easier since you can simply drop your caravan at the depot and fly or take the train home again.
Motorhome hiring businesses also typically offer a wide range of models you can choose from.
Additionally, the specialists who work for these companies can help you pick the most appropriate caravan or motorhome if you're unsure what you'll need.
Hiring a motorhome also provides the opportunity to try before you buy. Purchasing your own motorhome or campervan is a big investment, so getting all the experience you can beforehand is invaluable.
Again, motorhome hire companies have a breadth of choice to select from, allowing you to try different types of motorhomes and caravans before you decide which to invest in long-term.
If fitting everything you'll need on holiday into a 23 kg suitcase before heading to the airport fills you with anxiety, you aren't alone. With a motorhome, however, you won't have to worry about this at all.
There's infinitely more storage room in a motorhome than you're suitcase, so load everything you can think of and head out on the road!
Of course, you won't have to bring everything with you with a professional motorhome hire service. Most services ensure you receive a motorhome stocked with full bottles of gas for your heating, cooking and hot water.
All our vehicles also have bedding, pillows, towels, crockery, cooking equipment, cutlery, camping furniture and outdoor tables and other appliances you can request. Therefore, you can travel as light or heavy as you feel appropriate for a truly flexible and relaxing holiday experience.
One of the worst things about traditional holidays is the time limits you have imposed on you with check-in and check-out times. You travel somewhere and fall in love with the place just when it's time to leave.
No need to worry about this with your motorhome, with which you can travel at your own pace. You can stay wherever you like and explore as much as possible with campervan holidays and motorhome rentals.
If you would like any more information regarding our motorhome hire service please do feel free to get in touch, we will be happy to answer any questions you may have.

Find out more about our Motorhome Hire in Newcastle.