Motorhome Servicing

Newcastle, Tyne and Wear
Are you looking for motorhome servicing in Newcastle, Tyne and Wear? Our experienced team of motorhome experts offer reliable sales and service in the North East.
If you are looking to get your motorhome serviced in the Newcastle area, look no further than Newcastle Motorhomes. We have many years of experience providing our excellent servicing services to caravans and motorhomes and will ensure that your vehicle is ready for your next adventure.
The easiest way to book your motorhome in for a service at our fully equipped workshop is by completing our contact form online. We can give your motorhome a mechanical service, MOT or habitation check and ensure that all of the components are working perfectly for you and repair them if they are not.
All of our technicians are fully trained and qualified, and this is reflected in the fact that we are part of the National Caravan Council's Approved Workshop Scheme. It allows us to offer our customers complete peace of mind; when you bring your motorhome to us, you can be sure of a quality of service that is simply unsurpassed in the area.
APPROVED SERVICING
Our trained technicians are highly qualified and regularly assessed to complete National Caravan Council and VOSA industry standards. Doing so ensures that we can keep up the maintenance of your motorhome or caravan to the highest standards to comply with the manufacturer's service.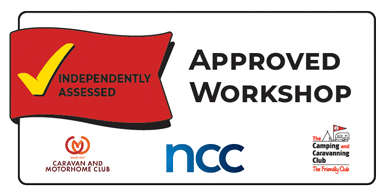 We are incredibly proud that our business and skilled team can be a part of the National Caravan Council Approved Workshop scheme. The scheme allows our customers to have a great sense of ease and peace of mind as our technicians who work on the vehicles are trained to the highest standards.
Some of the approved services we offer are as follows:

SMMT Habitation Service
Damp Tests
MOTs
Mechanical Servicing
Periodic Electrical Inspections
Appliance Services (for fridges, gas heaters, water heaters, etc.)
Tyres, Brakes and many more
SERVICE PLANS
Sometimes paying for a service can be a challenging expenditure, especially during specific times of the year. Newcastle Motorhomes offers you the flexible choice of spreading the cost throughout the year and a monthly fixed amount.

REPAIRS & WARRANTY WORK
Various leading insurers fully authorise our company, so our team can fully repair any brand of motorhome or caravan for owners. Our specialists are skilled and frequently reassessed to tackle the simplest and the most complex repairs on your motorhomes.
Our business undertakes any warranty work for any product, for example, Ace, Autocruise, Bessacarr, Swift, or Escape. Alongside Auto-trail, CI, Rollerteam, Trigano, Excel, Elddis, Compass, Buccaneer, Burstner or Hobby. We are an approved Truma, Dometic Thetford and Alde Heating Service Centre, and we carry out several warranty repairs for all products available.

PARTS MATCHER & SPARES
Our expert team can take the stress out of locating parts out of your caravan or motorhome by supplying various spares to fit any model. If our customers complete the very easy-to-use form with the required details of the problem with your caravan/motorhome, we can find the perfect matches for all repairs. Parts and spares can also be great for providing more storage space for your motorhome or car. Ensure you provide a photo inside the form; that way, we can begin matching up the model and correct machinery from our stock here at the company or our extensive network of suppliers and contractors.
WHY DO I NEED MY MOTORHOME SERVICING?
The maintenance of your motorhome or caravans is highly essential, and thus they require frequent servicing and looking after. It rarely matters how often your motorhome is in use or the distances you tend to travel; whether it's just a few miles a year or many months travelling about, your caravan should always be in tip-top condition.
Motorhomes can be a family or couples pride and joy, and spontaneous trips are always an option for those with them. Having your vehicle serviced often will make these random trips a lot easier. Wherever you intend on travelling, ensure everything and each aspect of your vehicle is running smoothly. Regular servicing of motorhome avoids many problems cropping up each new time you wish to travel.

WHAT IS INCLUDED IN MOTORHOME SERVICING?
Newcastle Motorhomes is aware that your motorhome requires frequent servicing. Our team has its modern service area, so if you need an MOT or more service due to how often you travel. The places you travel may also warrant more servicing or maintenance; for example, you may require essential air-conditioning to keep you cool whilst sightseeing if you travel around hotter climates. Or in places that don't have much air-conditioning in their hotels, you still receive the benefits of having a working system in your motorhome.

Book in your motorhome, and our team of professionals at Newcastle Motorhomes will take care of all the maintenance ourselves. We carry out all services, and we cover all annual checks with all the bodywork and inner mechanics to give you the best experience. You'll be back on the road in a perfect and safe condition as soon as possible.
Our customers will receive comfortable and high-quality service, with a customer area you may come and wait in whilst all services go ahead. Offering you any refreshments whilst you browse catalogues on all the accessories we have and the showrooms.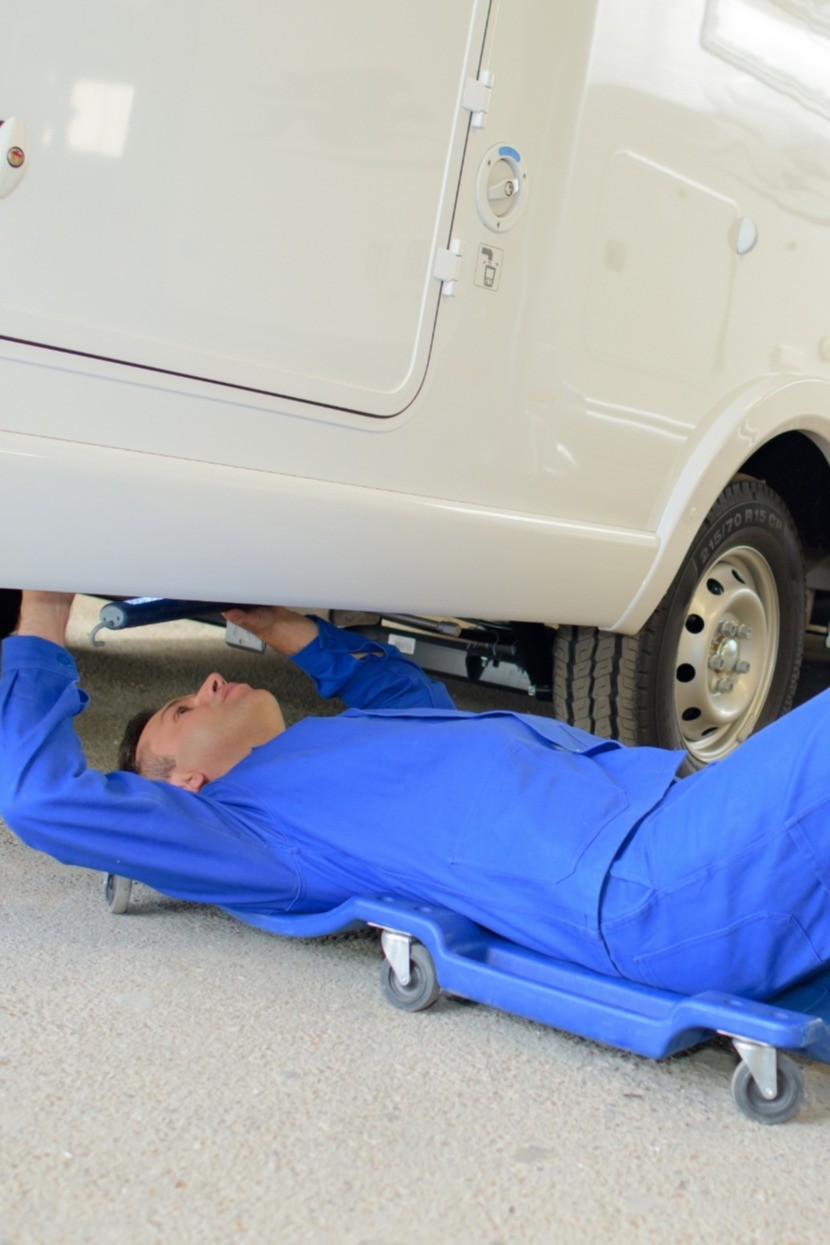 Habitation Servicing
Many of the habitation services we offer are as follows:
Fluid Levels
Ventilation
12v Electrics
Damp Test
Gas Check
Water & Sanitation
Mains Electric
Fire & Alarms
Bodywork & Seals
Tyres, Pressures and Treads
Feel free to call us today via the mobile number, email address or the contact form on our website. Our friendly professionals can provide any advice on our services or repairs.
New And Used Motorhome Sales In Newcastle
The Approved Workshop Scheme ensures that we only work to the highest standards and are regularly assessed to ensure that we provide the service they expect. You can be sure that our range of services on your motorhome will be of the high standard possible at the most competitive prices.
We can also provide repairs, insurance and warranty work for your motorhome, and once again, we work to the highest standards possible to ensure that the job you are receiving is the best in the area.
For any more information regarding any of our motorhome servicing in Newcastle, Durham and the surrounding locations. Please feel free to contact us on the mobile number 01207 272 777; we will be happy to help in any way we can.